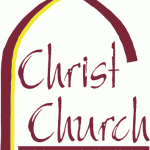 Christ Church invites you to join us as we worship the living God with our voices and with our very lives.  We are a congregation committed to reaching our community and beyond with the life-transforming gospel of Jesus Christ.  The mission field is at our doorsteps and the harvest is plentiful.  Join us as we share our Father's love with one another, our neighbors, our community and our world.
You and your family are invited to join us in worshiping the Risen Lord. See special service offerings below, and on the Service Times page.

Click HERE for information on our Nov. 8 Woman's Retreat.